Welcome to the East London Brewing Company. We are a 25BBL microbrewery, brewing quality beers for cask, keg, bottle and can for distribution throughout London, the UK and beyond in truly timeless, British tradition.
Established in 2011, the East London Brewing Company is passionate about beer and about celebrating brewing as one of the many wonderfully diverse, creative and innovative traditions of East London. The beers we brew explore familiar British classics, such as our Foundation Best Bitter, incorporate twists on classic styles as seen in our Orchid Vanilla Mild and showcase newer styles, such as our Beyond the Tower session IPA.
Our celebration of East London old and new continues in our collaboration with other East London businesses. Our logo was letterpress-printed by the London Centre for Book Arts in Hackney Wick, E3. Our labels – with black and white photography demonstrating some of the wonderful texture of East London – were crafted by a local graphic designer. Our annual green-hopped beer is brewed with hops grown in the gardens, pots and allotments of residents of Waltham Forest.
We hope you enjoy our beer and the fact that in drinking it, you are drinking in a little piece of East London!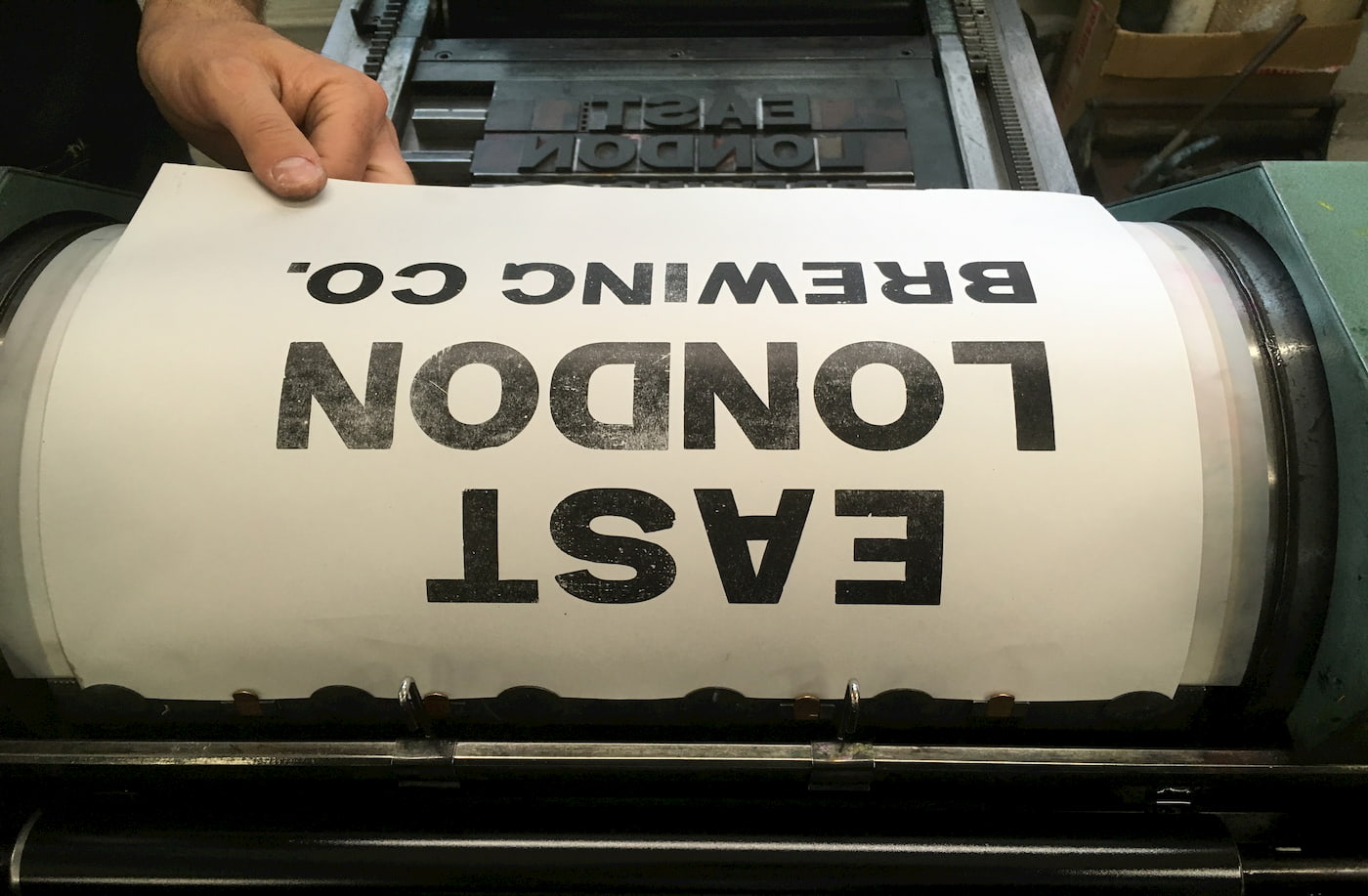 LCBA prints our logo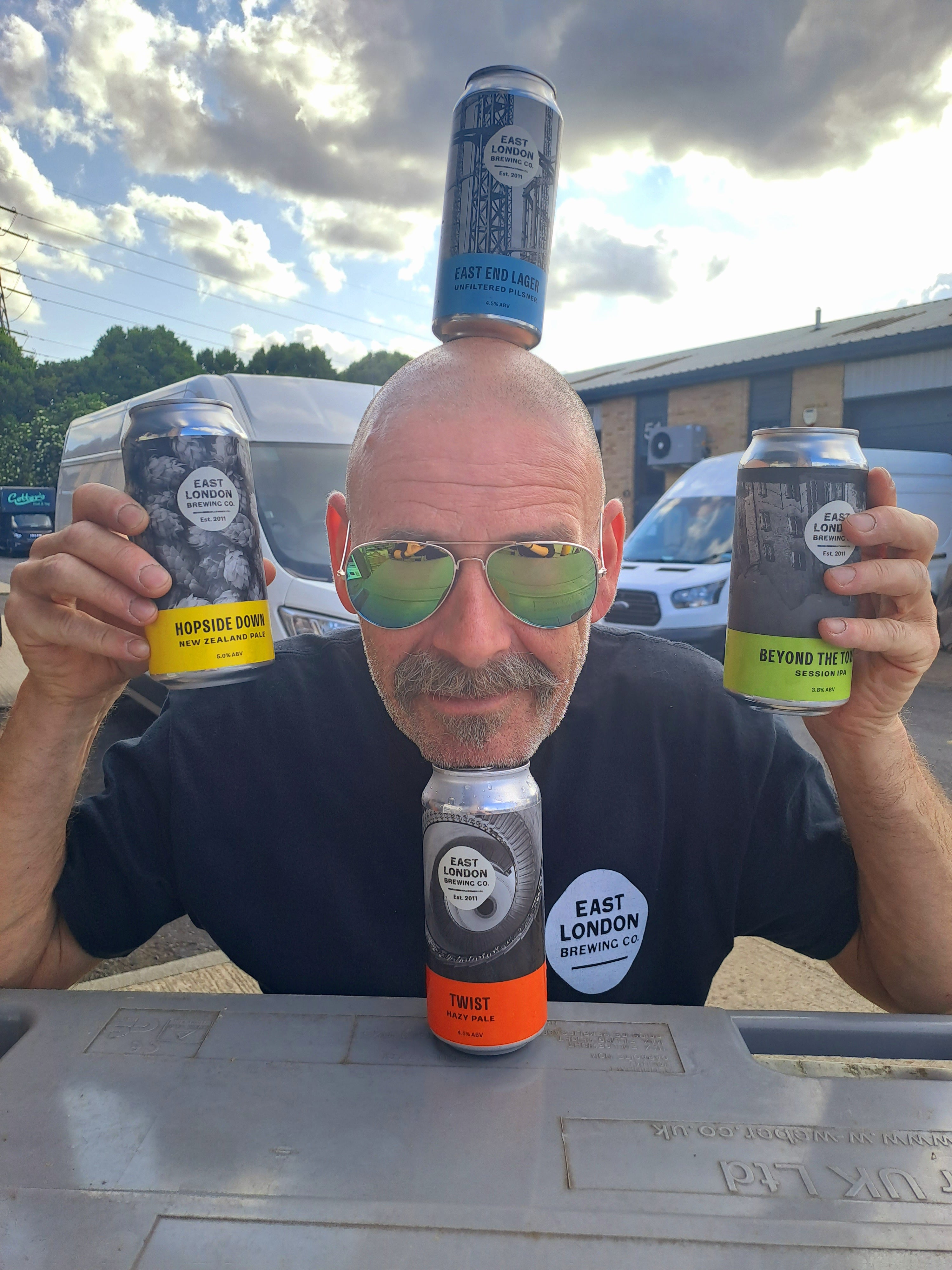 The Scot of East London.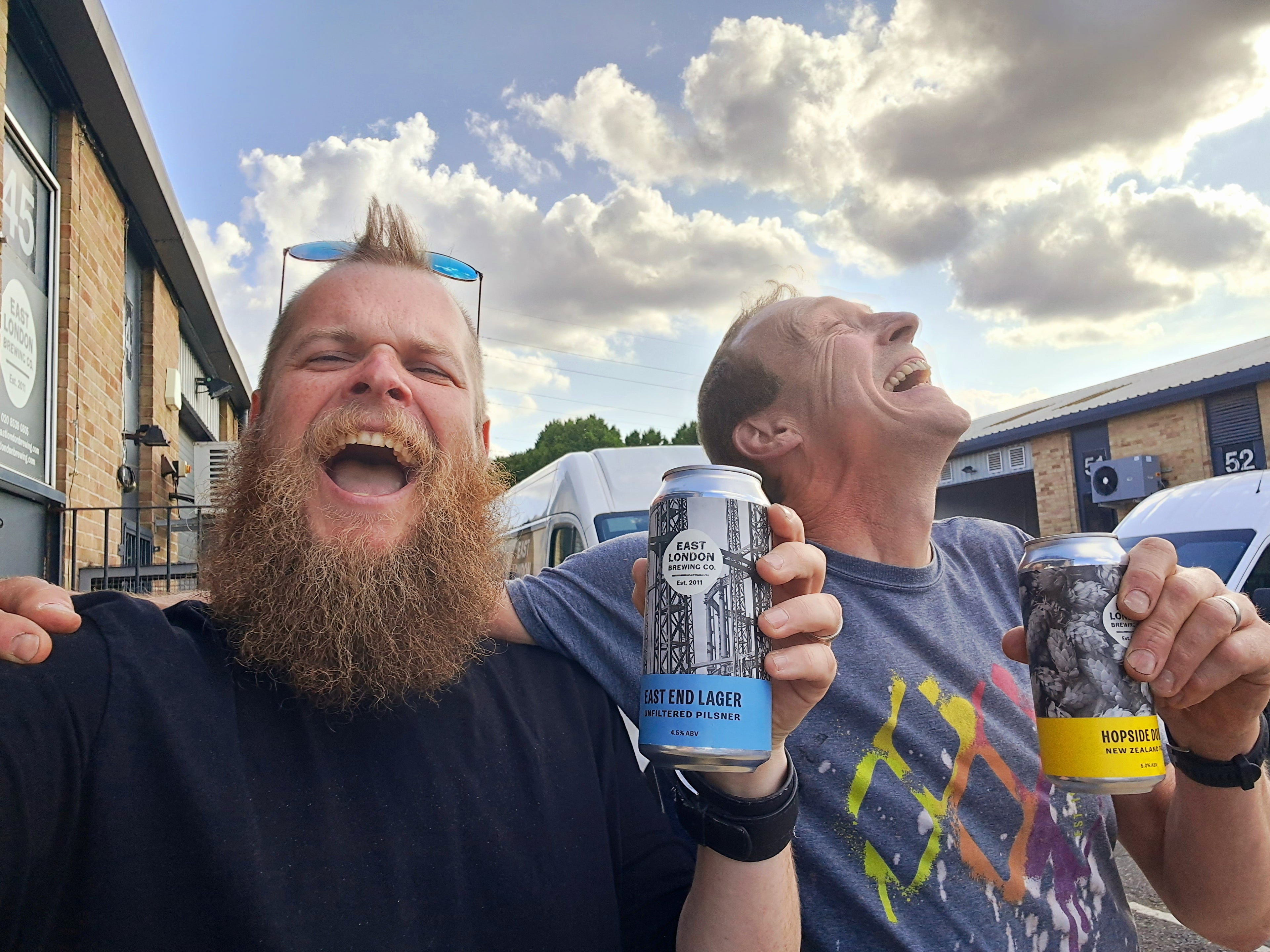 Beer in the sunshine
George and the Twist
''Nightwatchman may be my favourite polypin beer but to ensure a full range I also get in some bottles of Quadrant Stout (does anyone make a better stout?) and Cowcatcher (proof that IPAs can offer complexity). I hate lockdown but, while it lasts, home deliveries from ELB make it a little more tolerable."
Peter Snell, E8
"The bag in box service I have received from ELB since March has been fantastic. Consistently next-day delivery or sooner. If pub quality beer to your door weren't enough, and when you taste the beers you'll agree it is plenty more than enough, the staff I email and see at the door have been of the upmost warmth. And an email now and then to loyal customers to say thank you and a free glass doesn't hurt either. I highly recommend ELB's beer and service to anyone partial to quality brews."
Lawrence, E9
"… Quadrant Stout: my lord keep the prospectors away, we're drinking black gold…"
Duke of Wellington, N1
Silver - London Beer Competition 2022
Foundation Best Bitter
Silver (Taste & Design) - Bartenders Brand Awards 2022
Hopside Down
Silver - The International Beer Challenge 2021
Can Range
Silver - London Beer Competition 2021
Two Swans